Press Releases
Stripe OLT Achieve Microsoft Gold Security Partner Status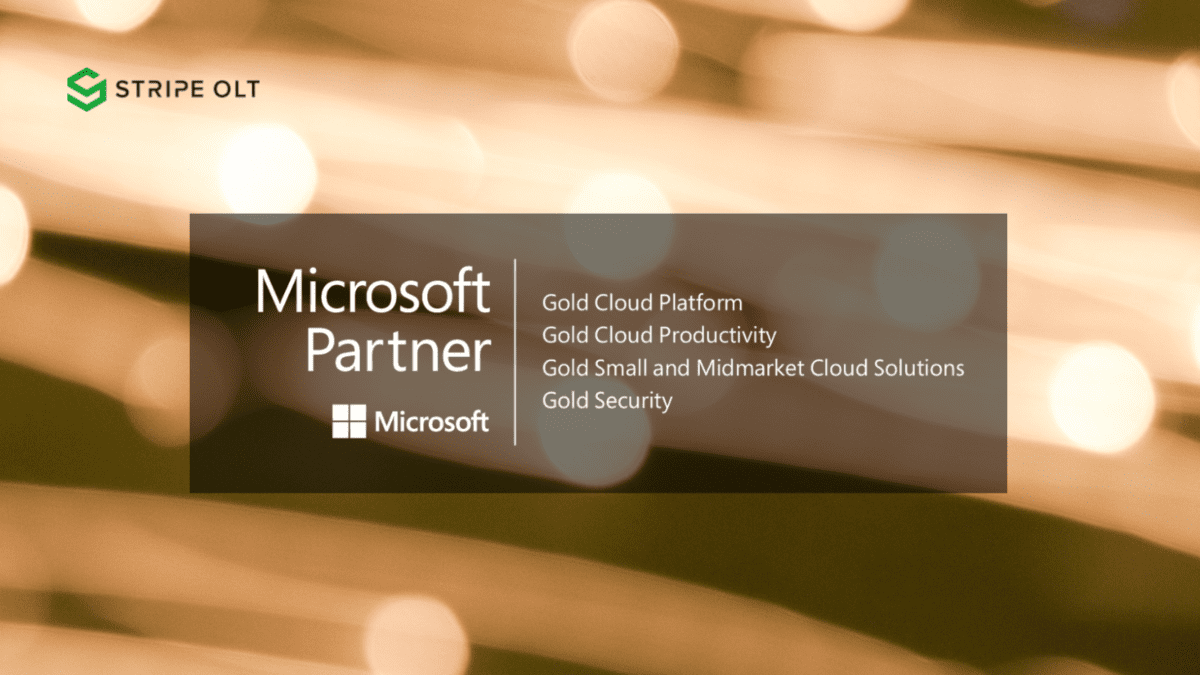 Stripe OLT are incredibly proud to announce their latest achievement – thanks to the fantastic work of their Security Operations Centre (SOC) team, Stripe OLT have achieved the Microsoft Gold Security Competency and are now a Microsoft Gold Security Partner.
Attaining a Microsoft competency demonstrates expertise in delivering solutions to a specialist area of business. Competencies are awarded in two categories – Silver to demonstrate ongoing commitment and capability, and Gold to demonstrate expert capability within a Microsoft solution.
In order to achieve our Microsoft Gold security competency, four individuals were required to pass the MS-500 exam (Microsoft 365 Security Administration), in addition to four individuals passing the AZ-500 exam (Microsoft Azure Security Technologies). Through successfully attaining the latest Microsoft certifications, Stripe OLT have demonstrated best-in-class capabilities, in protecting sensitive data, managing user access and securing against cyber-threats.
SOC Manager at Stripe OLT, Mark Richardson, says:
"At Stripe OLT, we're committed to empowering our clients through Microsoft's advanced security solutions. Achieving Gold Security further validates the skills, commitment and deep technical knowledge that our SecOps team bring to the table, and we're enormously proud of this accomplishment. By working with our Security Operations team, businesses can utilise the advanced security features of Microsoft 365 whilst also benefiting from a proactive team of technical experts, providing protection against modern day threats."
---
NOTES TO THE EDITOR
Any comments regarding this press release to be sent to Hannah Evenden-Morley, Marketing Manager, hannah.morley@stripeolt.com or 0117 974 5179
Stripe OLT Consulting Limited headquarters: 18 Hotwell Rd, Bristol, BS8 4UD
Stripe OLT Consulting Limited London office: 29 High Holborn, London, WC1V 6AZ
Website: www.stripeolt.com
Stripe OLT specialise in secure cloud business technology, providing IT, Cloud Services and Cyber Security Solutions.
Their accreditations include: Microsoft Gold Cloud & Security, CREST and ISO 27001.
Stripe OLT's clients include: Bristol Airport, Hargreaves Lansdown, MoneySuperMarket Group, National Rail & Knotel