Press Releases
Continued growth and client wins for cyber security specialist Stripe OLT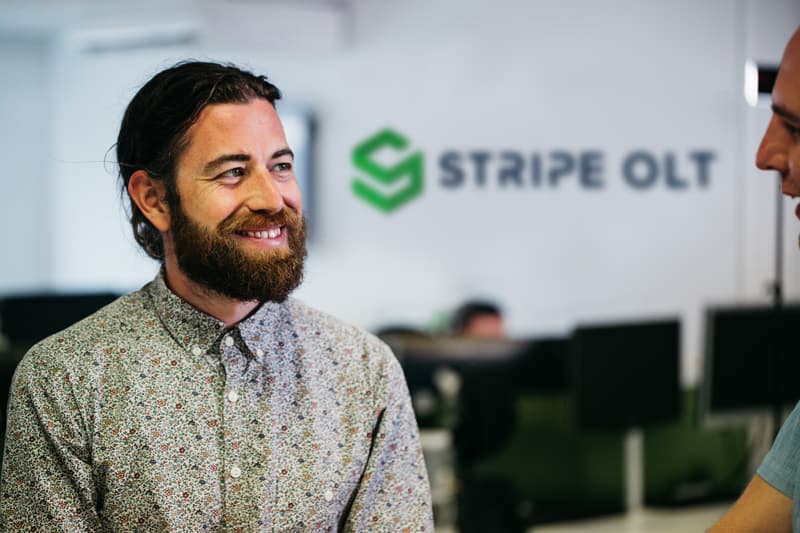 Bristol and London-based cloud and cyber security specialist, Stripe OLT has increased headcount by 28% following its accreditation as a Microsoft Gold Security Partner earlier this year.
The business, which provides cutting-edge technology services for clients including Bristol Airport, Hargreaves Lansdown, and Sustrans.
Specialising in Fintech, Finance and Healthcare, recent client wins include MoneySuperMarket Group for whom the business technology provider will deliver a variety of Microsoft solutions.
Attaining a Microsoft competency demonstrates your expertise in delivering solutions to a specialist area of business. Competencies are awarded in two categories – Silver to demonstrate ongoing commitment and capability, and Gold to demonstrate expert capability within a Microsoft solution.
In order to achieve our Microsoft Gold security competency, four individuals were required to pass the MS-500 exam (Microsoft 365 Security Administration), in addition to four individuals passing the AZ-500 exam (Microsoft Azure Security Technologies). Through successfully attaining the latest Microsoft certifications, our team have demonstrated best-in-class capabilities at protecting sensitive data, managing user access and securing against cyber-threats.
Commenting on these impressive business growth figures since the Microsoft Gold Partnership, Ryan Pullen, Head of Cyber Security at Stripe OLT, said:
"It's been an incredible six months, we are welcoming new security analysts every month, and with so much demand, we're now looking for an in-house talent manager to support us. It's a time of great change and we are thrilled to be welcoming new clients, and new team members."
From cyber security services to Microsoft cloud solutions, Stripe OLT's mission is to provide cutting-edge business technology that secures data, enhances productivity, and nurtures growth. In 2020, Stripe OLT rebranded, doubling in size, and expanding its client portfolio by over 40%.
The advantages of another Microsoft Gold certification has further built on the momentum of the recent re-brand.
Stripe OLT Client Director, Tom Robbins, said,
Since the pandemic, we have seen a spike in cyber security threats, and an increase in demand for complete solutions combining both cloud and cyber-security technologies. Our work at Bristol Airport is a great example of this full solution. Utilising Microsoft 365 technologies, we helped implement a modern workplace solution, to simplify Bristol Airport's internal processes and empower its workforce."
Following the national lockdown, Stripe OLT has also added National Health Services and National Rail to its client list.
From its offices in London and Bristol, Stripe OLT provide Managed IT Support, Cloud Consultancy and Cyber-Security services, actively supporting and protecting critical infrastructures in established organisations throughout the UK. With specialities across Transport, Finance, Legal and Healthcare, Stripe OLT's clients include Bristol Airport, Hargreaves Lansdown, Sustrans, and Knotel.
---
NOTES TO THE EDITOR
Any comments regarding this press release to be sent to Hannah Evenden-Morley, Marketing Manager, hannah.morley@stripeolt.com or 0117 974 5179
Stripe OLT Consulting Limited headquarters: 18 Hotwell Rd, Bristol, BS8 4UD
Stripe OLT Consulting Limited London office: 29 High Holborn, London, WC1V 6AZ
Website: www.stripeolt.com
Stripe OLT specialise in secure cloud business technology, providing IT, Cloud Services and Cyber Security Solutions.
Their accreditations include: Microsoft Gold Cloud & Security, CREST and ISO 27001.
Stripe OLT's clients include: Bristol Airport, Hargreaves Lansdown, MoneySuperMarket Group, National Rail & Knotel