Press Releases
Stripe OLT take home the Technology trophy at the Bristol Life Awards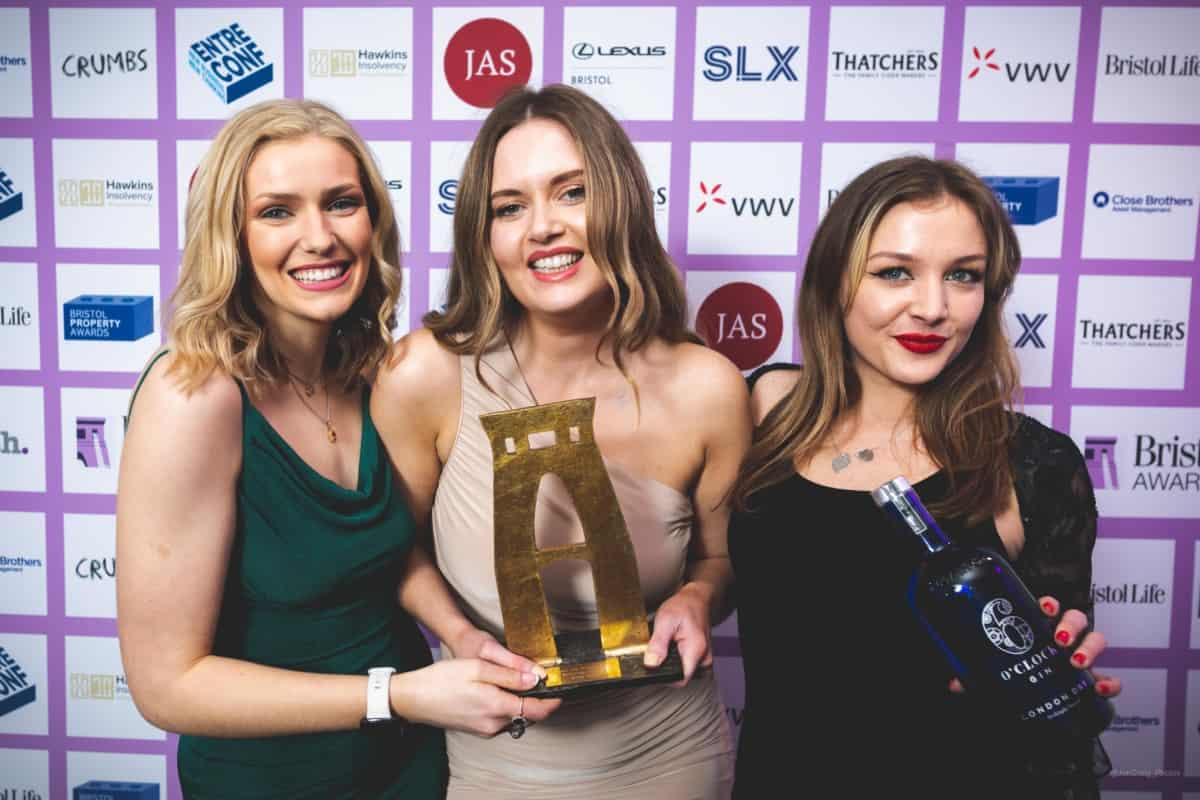 Stripe OLT, Bristol's leading IT & Cyber Security provider is proud to announce their Technology win, at the recent Bristol Life Awards.
The Bristol Life Awards shine a well-deserved spotlight on the city's innovative, sustainable, and inspiring local companies which embody the values of Bristol. Fellow winners of this year's awards include Wake the Tiger, Bristol Pride and Upfest.
Hannah Evenden-Morley, Head of Marketing at Stripe OLT says, "At Stripe OLT, our local community is very important to us, so naturally we are thrilled with this win. Bristol is one of the UK's powerhouse tech hubs, so to be recognised as a leader within this industry as well as this city, truly is a testament to the amazing team we have working behind the scenes."
This year's judges included a wide range of exceptional Bristol entrepreneurs, directors and CEO's, tasked with analysing hundreds of business entries. With twenty-two categories, representative of Bristol's business diversity, the judges determined the best of the best.
The judges stated, "A significant three-year period for Stripe with its biggest growth in headcount and turnover yet and an expanded portfolio of IT and Security services. Strong performers."
The technology category was open to all companies centred around development, fintech, biotech, healthtech, app builders, product development, online platforms, designers and even tech retailers. For a cyber security provider to win this award, it perhaps speaks volumes about how important cyber security currently is for every organisation. Ryan Pullen, Director or Cyber Security at Stripe OLT, comments, "The modern technology landscape is constantly evolving and it is imperative that businesses try to stay one step ahead of these advancements. Our mission to help other organisations manage their technology securely, so they stand a chance in the current economic and political climate."
From its offices in Bristol and London, Stripe OLT provide 24/7 Managed Cyber Security, Managed IT Support and cutting-edge Microsoft solutions, actively supporting and protecting critical infrastructures in established organisations throughout the UK. With specialities across the Public Sector, Transport, Finance and Legal, Stripe OLT's clients include Bristol Airport, National Rail, Hargreaves Lansdown and MoneySuperMarket Group.
---
NOTES TO THE EDITOR
Any comments regarding this press release to be sent to Hannah Evenden-Morley, Head of Marketing, hannah.morley@stripeolt.com or 0117 974 5179
Stripe OLT Consulting Limited headquarters: 18 Hotwell Rd, Bristol, BS8 4UD
Commercial in Confidence
Stripe OLT Consulting Limited London office: 29 High Holborn, London, WC1V 6AZ
Website: www.stripeolt.com
Stripe OLT specialise in secure, cloud Microsoft technology, providing Managed Cyber Security & Managed IT Solutions throughout the UK.
Their accreditations include: Microsoft Gold Cloud & Security, CREST and ISO 27001.
Stripe OLT's clients include: Hargreaves Lansdown, MoneySuperMarket Group, Bristol Airport, & National Rail.