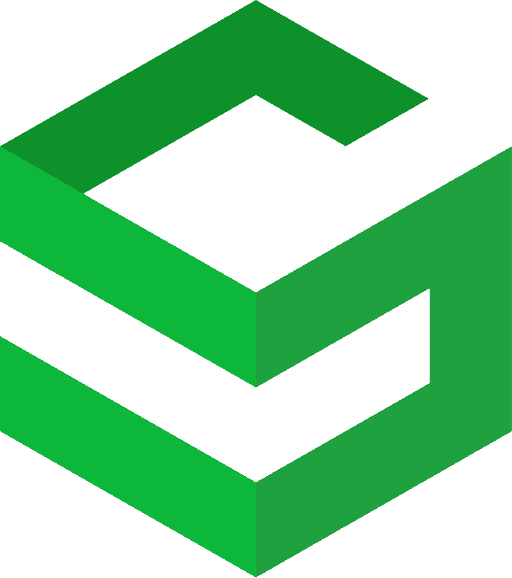 In a nutshell:
At it's core, Business Voice facilitates flexible working, but just as importantly, it's been designed to enhance efficiency through the use of Microsoft's artificial intelligence. Find out more below...
Perfect for companies with up to 300 users.
introducing business voice
Perfect for companies with up to 300 users, Business Voice integrates with Microsoft 365 and Microsoft Teams, to transform how work gets done in the everyday office. Essentially a solution that unifies calls, chat, meetings, calendar, and email, we think it's the next step in small business communication technology! Alex Eley, Technical Director here at Stripe, attended the UK Launch in London this month and says:
"This is the communication solution SMB's have been waiting for, working across all devices, this allows you to collaborate with anyone, anywhere. It doesn't matter where your business or employees are located, the tools to do the job are right there."
Utilising a comprehensive cloud based telephony solution such as Microsoft 365 Business Voice is a good idea for any business that wants to keep up with the modern way of working. However, following BT's announcement in 2015 that it would be withdrawing from the Public Switched Telephone Network (PSTN) and Integrated Services Digital Network (ISDN) by December 2025, the need for business VoIP systems (Voice over Internet Protocol) has significantly increased. This announcement arguably marked the start of an inevitable shift towards the end of legacy, on-site phone systems for both homes and businesses, whilst the pro-longed period of remote working during 2020 further emphasised the need for technologies that could easily facilitate a remote workforce and multiple devices.
As such, if you're a business that still utilises PSTN lines, there has never been a better time to switch over to business VoIP systems.
Employing a cloud based telephony service in your business would essentially mean that everything is taken off-site. As opposed to storing the network and routing components of your business phone on-site, your data and phone systems would be securely hosted in the cloud – resulting in an effective and affordable cloud based telephony solution without the need to upkeep costly hardware.
Which Cloud Based Telephony solution is right for me?
Business VoIP solutions have previously been associated with larger organisations, those with the budget and resource to deploy and manage cloud telephony systems. However, with the launch of Microsoft 365 Business Voice in April 2020, SME's finally gained access to a collaborative solution that could fulfil the demands of modern workplaces, decentralised offices and remote employees.
This, in addition to Microsoft's announcement of the upcoming retirement of Skype for Business Online on July 31st 2021, results in Business Voice being the clear communication app of choice for business customers.
You can check out some of Microsoft's Success stories below.
The centralised cloud based telephony solution is comprised of three main areas:
Enterprise-grade phone system
Delivered from the Microsoft cloud and utilising AI and Automation, this hosted VoIP solution has been designed to enhance efficiency through automatically transcribing voicemails, translating chat messages and adding captions to meetings – saving you valuable time and driving productivity.
Built-in audio conferencing
Not only does Business Voice provide unrivalled audio and video quality, it also includes innovative features such as the ability to add a dial-in number to meetings, collaborate with your team in Office apps during meetings, and start, schedule and join meetings straight from Outlook – further increasingly the flexibility of your remote workforce.
Call plan
M365 Business Voice users have the ability to quickly procure and assign new phone numbers, or alternatively migrate their existing numbers over. In addition, employing the hosted VoIP solution means that you can also answer your primary office number from any device that supports Teams, further facilitating a distributed workforce.
Key Benefits of Microsoft 365 Business Voice
Increased Flexibility
Through maintaining a single number across a range of devices and essentially eliminating the need for an outdated desk phone, Business Voice empowers your workforce to work from any device, in any location – ideal for businesses looking to implement a flexible working structure, or for those who are always on the go.
Enhanced Communication
A vital aspect of maintaining successful remote teams is undoubtedly clear communication. With Microsoft Business Voice, next level audio quality is underpinned with a consistent and reliable connection delivered from the trusted Microsoft Cloud.
Cost Efficient
Through utilising a managed VoIP for all of your communications, your business will be ultimately saving time and money whilst relieving your team the hassle of maintaining a PBX and purchasing costly hardware.
One Centralised Hub
Lastly, but by no means least, Business Voice's integration within the Microsoft ecosystem is what makes this the stand-out cloud phone system on the market. Employing one centralised communication hub for your calls, meetings, messaging and file sharing requirements drives productivity, whilst the syncing capabilities with Outlook mean that your contacts and calendar are connected across the board for ultimate organisation.
Fortunately getting started with Business Voice is easy, our in house team of digital transformation experts will walk you through the process, assisting you with the set-up of new users, phone numbers, and the Microsoft 365 integration. With all your communication and collaboration tools in one place, it is easier than ever to ensure the success of your team and your business.
Want to find out how you can implement this solution into your business? Get in touch.