SharePoint Online VS Your On-Premise File Server
Published: November 23, 2023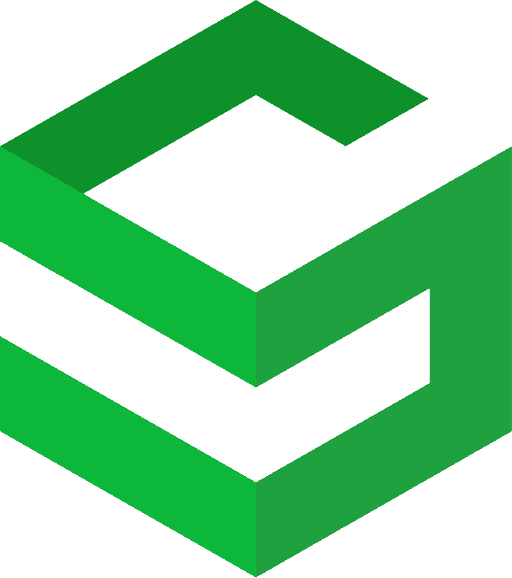 In a nutshell:
In comparison to using SharePoint (locally hosted and owned by your organisation), SharePoint Online runs in the Microsoft cloud, hosted in Microsoft's data centres.
View our SharePoint Online capabilities matrix below
SharePoint Online
In today's ever-connected world, SharePoint is undoubtedly something you've heard of, even if you and your colleagues aren't already benefitting from Microsoft's industry-leading collaboration platform. There has been a global-shift towards cloud-based productivity tools in recent years as it has become apparent that digital transformation is now vital for businesses that want to keep up with the current cloud technology evolution. This has therefore resulted in a subsequent rise of businesses migrating from the on-premise SharePoint, to SharePoint Online. In comparison to using SharePoint (locally hosted and owned by your organisation), SharePoint Online runs in the Microsoft cloud, hosted in Microsoft's data centres.
But why are we telling you about the benefits of migrating to SharePoint Online? As much as we've seen the adoption of cloud technology sky-rocket over the last 18 months, we wanted to really highlight the benefits of the cloud VS on-premises for those still considering a migration.
Our comparison matrix could help you decide whether a SharePoint Online migration from an on-premise platform is the right thing for your business…
First, let's start with the basics – What is SharePoint Online?
Essentially, SharePoint Online is a cloud-managed file storage solution, where users can share, manage and collaborate on documents in real time. The key difference between SharePoint Online and an on-premises file server is that SharePoint stores your files in the Microsoft cloud, whilst a file server typically stores them on your onsite network, or an offsite data centre for added security.
Traditionally, businesses used on-premises file servers as a way for employees to store and access data on a shared drive rather than using their personal hard drives. Whilst this was a step forward for business technology at the time, there are several drawbacks of using a shared drive, including duplicated versions of documents and a lack of search tools. As such, there was a need for a solution to increase both efficiency and productivity – Microsoft SharePoint.
So, what are the differences between on premises servers and SharePoint online?
Features
On Premises File Servers
SharePoint
Online
Live file collaboration
✖
✔
File versioning
✖
✔
Ransomware protection
✖
✔
Live file collaboration
✖
✔
Share files using links
✖
✔
External collaboration
✖
✔
Access without VPNs
✖
✔
Natively redundant
✖
✔
Geolocation replicated
✖
✔
Mobile App access
✖
✔
Integration with Teams
✖
✔
Easy to add storage
✖
✔
No CapEx infrastructure costs
✖
✔
Advanced DLP & back up
✖
✔
Native email alerting
✖
✔
Powerful & easy search options
✖
✔
Share files externally and securely
✖
✔
Automate doc management and business processes
✖
✔
Increased risk of accidental sharing
✔
✖
Interoperability with non-MS software
✔
✖
Familiar GUI experience to end users
✔
✖
To put it simply, what are the key benefits of SharePoint online?
Easy Accessibility
As ever with innovative cloud technology, Microsoft SharePoint allows users to access their documents from any device, in any location – easily facilitating file sharing and content management between a remote workforce or distributed offices.
Simple Integration
Integrating the Microsoft 365 stack means that those who already have a Microsoft subscription have access to SharePoint, resulting in major cost savings as your organisation might only be looking at the migration fees. In addition to cost savings, this integration additionally results in seamless collaboration and syncing capabilities with the rest of the Microsoft Office suite for effortless content management.
Strong Collaboration
As fore-mentioned, a significant issue with your employees using a shared drive for file storage is document duplication – With SharePoint Online you and your colleagues have the ability to edit, co-author and manage documents in real-time, transforming work processes and ensuring that you're always working on the latest document version. Furthermore, the 'check in, check out' feature allows users to see who is working on the most current version of the document – simplifying the collaborative experience.
Version History and DLP
Unlike legacy on-premises file servers, Microsoft SharePoint saves the version history of your files, meaning the old version is easily accessible should you need, providing comprehensive backup, document control and data loss prevention (DLP).
Robust Security and Governance
If your business wants to govern the handling of data within the company, SharePoint Online allows you to classify documents, control access to specific files, and create groups with certain users. This advanced document control ensures that your users only have access to the documents that are relevant to them. Additionally, having one centralised hub to host your business operations reducing vulnerabilities across multiple systems.
Which solution is right for your business?
Ultimately, deciding on the best file storage and content management solution for your business will depend on your organisation's requirements and long-term business roadmap. For smaller businesses that require a simple document storage solution, on-site file servers are not a bad option. However, SharePoint Online is designed to enhance teamwork and improve productivity, so suit organisation's that require a scalable solution where efficiency and security are a top priority.
Partnering with a Microsoft expert to help migrate your business to the cloud will ensure that your workforce are fully prepared for the implementation of SharePoint Online, providing ongoing user support before, during and after adoption.
For more information on implementing a modern workplace solution, get in touch with one of our Microsoft specialists.