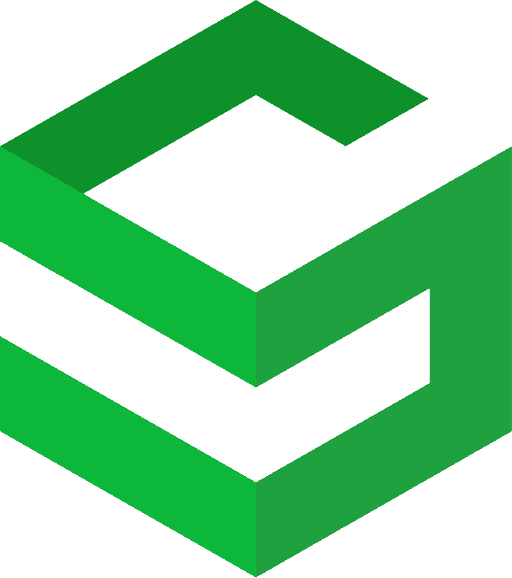 In a nutshell:
As an award-winning MSP, we like to think our customer service is second-to-none.
"Always go beyond the clients' expectations" - Andy Fergusson
Q&A with our operations director
Believe it or not, technology isn't the most important part of our job. What we're really interested in is what the technology does for our clients, enabling them to grow and transform their business, whilst our operational support service keeps everything running smoothly. So, in order to ensure we're continuously provide an award winning service, we need to get regular feedback on how we're performing, and if we're providing a service that keeps our clientss are happy. At Stripe OLT, we strive to be more than just an IT provider, we want to be an extension of our client's business.
We place enormous value onto our customer service which is why we're so proud of the consistently positive feedback that we receive. As our company has evolved and grown, naturally, so has our support desk. We are proud to say that our team of specialist engineers provide an outstanding support service, with a second to none response time – on average, clients wait 20 seconds before reaching a 2nd or 3rd line engineer. There is a constant strive for continuous improvement and to explore how significant client feedback is for this, we've decided to quiz our Operations Director and number one SmileBack advocate, Andy Fergusson.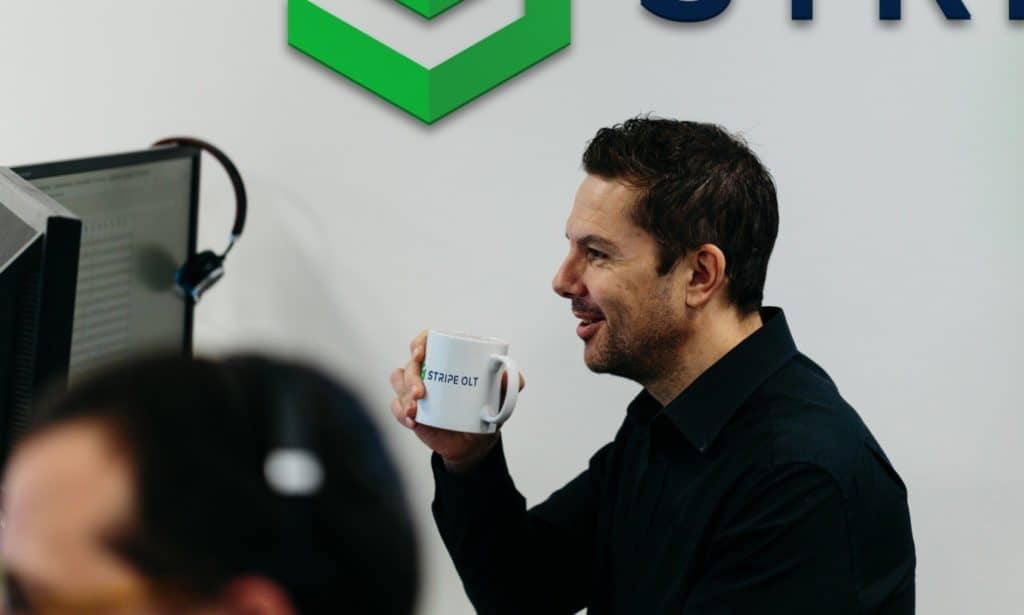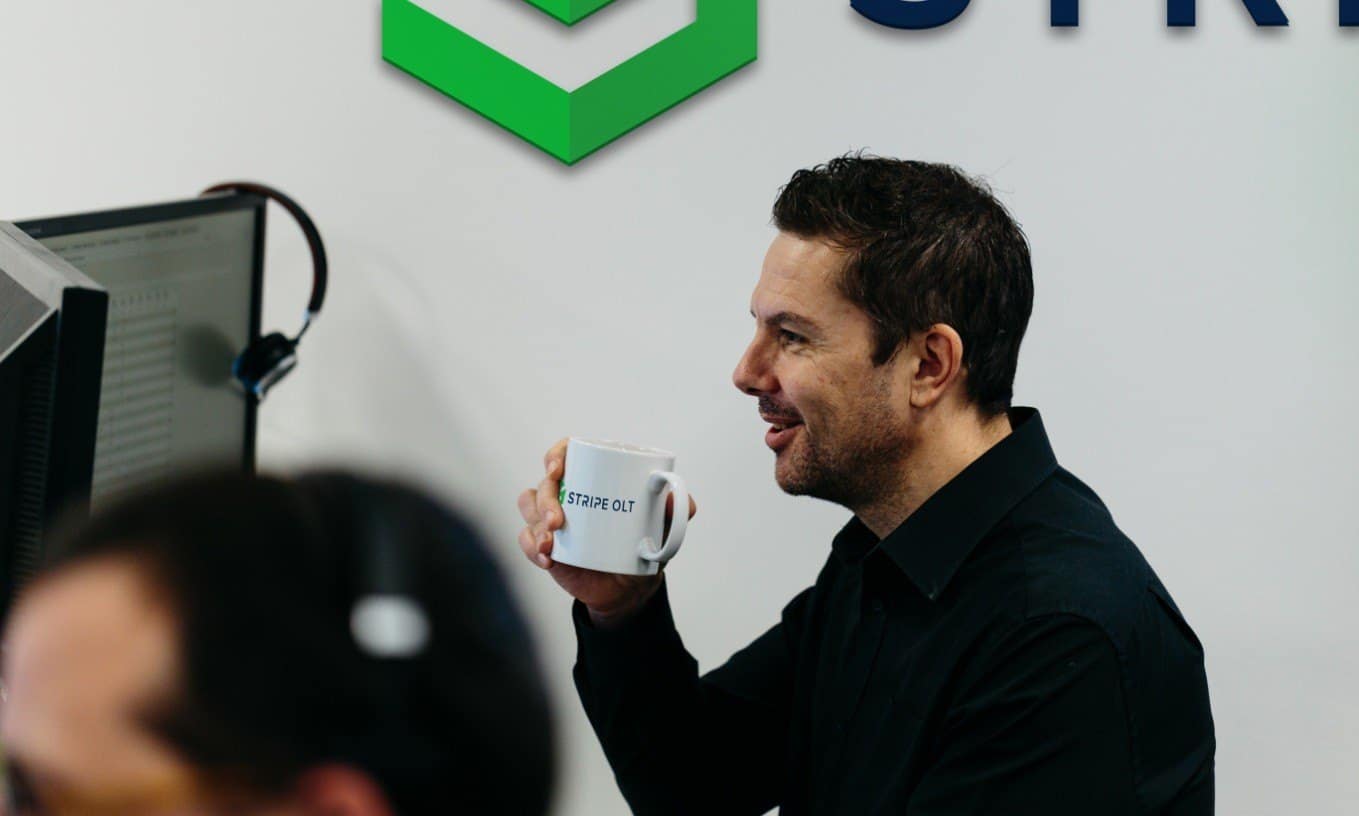 So Andy, can you define what 'good' customer service looks like and how we achieve it?
So, there are many ways to describe 'Perfect Customer Service' but ultimately, we follow three simple rules, to the highest standard…
1. Accessibility
The first rule is to ensure that our clients are able to get quick access to the person or team they need to speak to as easily as possible. We have all been on the receiving end of endless 'voice prompts' where you are told that your call is important, yet there is no one actually taking the call and dealing with the issue. This will not happen at Stripe OLT – our service desk prides itself on picking up the phone with speed, ensuring that you immediately get put through to a 2nd or 3rd line engineer who can help you.
2. Resolving the issue quickly
The second tenet is to resolve the clients' issue or query as quickly and efficiently as possible, to the client's satisfaction. To ensure quality of service, we only employ 2nd or 3rd line engineers, so in the majority of cases, the issue that is raised with our service desk gets resolved there and then. If not, then it is escalated to an engineer that will manage the matter to resolution.
3. Going beyond client expectations
Our last rule of thumb is to always go beyond the clients' expectations. The client experience is directly related to the amount of effort put into client service and can result in a positive, indifferent, or negative view of the company providing the service. In my opinion, in order to reach the highest standard of client service, it is integral that you have a team that believes in what they do and can do it to the best of their ability, whilst also having the determination and freedom to do whatever it takes for final resolution.
In a crowded marketplace, positive customer feedback undoubtedly allows organisations to stand out against the crowd – so how do we measure and display this feedback?
We measure our client feedback using a CSAT (Customer Satisfaction Score). This is essentially a simple customer feedback solution, in which we measure our clients' experience of the Stripe OLT support team. Through SmileBack, the CSAT provides a Green, Amber, or Red representation of our client feedback that rates how our engineers are resolving user issues and queries. It's a great tool because it allows us to track the efficiency of our support team, whilst also meaning we can contact clients in the rare event that they aren't entirely satisfied! In addition, the feedback score is accessible for anyone to see – At the moment we're averaging 97%, it's live on our website and is a perfect indicator of our commitment to providing fantastic customer service for our clients.
So, in the rare event that a client might not be entirely satisfied – how do you deal with this?
Even offering the service to the standard that Stripe OLT does, it is inevitable that at some point we will fall short of client expectations and receive negative feedback. I take how clients view our service very seriously and any neutral or negative feedback will follow the same process for me. We contact the client by email, and then by phone if necessary and seek a conversation to understand why they felt that we didn't meet their expectations on this occasion. We will also follow up with the engineers involved to provide them with feedback on performance, and any resolution I feel we could have provided instead.
So, in the rare event that a customer might not be entirely satisfied – how do you deal with this?
Good customer service is not just important, it is vital for not only retaining existing clients, but also winning new ones. Providing an exceptional service will create loyalty within your existing client base, cementing an important partnership between you and the client, whilst potentially leading to clients referring you. We have an extremely high retention rate in comparison to other MSP's and it's entirely down to our service – It's only through feedback that we can continuously strive for improvement!
Throughout the last decade Stripe OLT have expanded into a leading provider of managed services and cyber security support, specialising in both cloud technology and cyber security. Taking on-board client feedback has undoubtedly been a major factor in aiding this growth whilst additionally adding considerable value to our services for existing clients.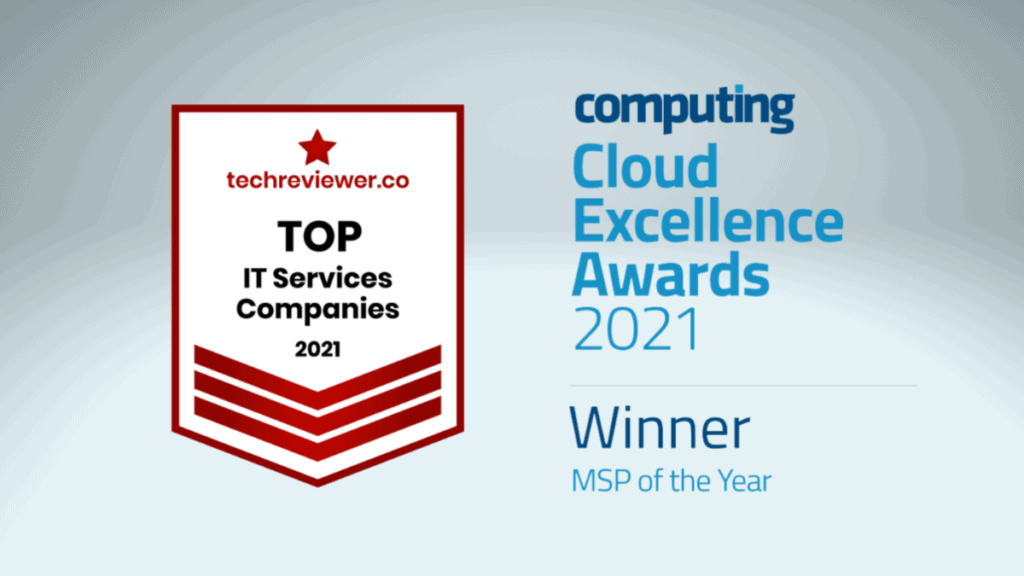 If you'd like to find out about partnering with an leading IT provider get in touch with one of our team.